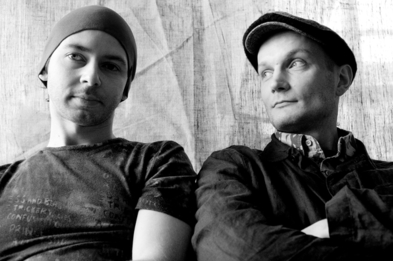 BROKEN TIME ORCHESTRA
 stands on two people - 
Priit "Julm" Juurmann
 and 
Taavi Kerikmäe
. The group's music is a fusion of broken-beats, soul, funk, deep house, electronics and acoustics that is hard to describe - so better listen. Taavi and Priit first met in 2000 and ever since they have been working together. Julm takes care of the programming and mixing while Taavi is playing keyboards and twisting sounds. Live jam sessions play a very important role in the creative process. The group is performing actively. A drummer and different vocalists are included on live concerts.
CD Broken Time Orchestra "Surmal on meie jaoks tähendus" (JULM Records 2007) Electronic Music Album of the Year by Association of Estonian Record Producers)


CD 
"Broken Time Orchestra" 
(JULM Records 2005)